Congratulations to Olivia Jordan, the new Miss USA 2015. She nailed the On Stage Question:
Judge Brook Lee, a former Miss USA/Miss Universe, asked Jordan what she thought the next hot-button issue was in the US that needed to be tackled on a national level.
"I think we still need to talk about race relations in this country," Jordan said. "We have not solved this issue. We are still having problems. We keep hearing about new issues coming up. We really need to work on being an accepting society and being a society where every single person, no matter your race, no matter your gender, is given the same rights and privileges and opportunities."
She definitely rocked the swimsuit competition.
And she took home the crown wearing a beautiful hot pink Sherri Hill gown!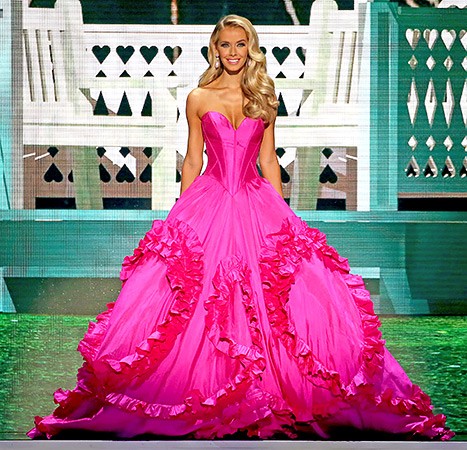 Can't wait to see her compete at Miss Universe!